Gold Coast Counselling
Counselling Gold Coast
Life is a strange mix of good and bad. While we are all able to enjoy the good moments of our life with much fervour, some bad incidents leave us totally shattered. These incidents not only can destroy our inner peace, but they leave a bad feeling in our hearts. At times it becomes very difficult to move ahead and find out the reason why this event happened in our life and how it can be resolved.
Getting to share your thoughts with a neutral person at Gold Coast counselling, helps to reduce the burden on your mind.
About Myself
Qualified & Experienced Gold Coast Counsellor
9 years international training & local counselling experience
Fully qualified Integrative Counsellor, Psychologist and Social Worker
Qualifications obtained both overseas and Australia (B.A. Psychology &  Social Work)  
My approach towards healing my patients is a combination of different techniques. They collectively help to bring that much needed mental and physical balance, irrespective of what kind of psychological issues they might be facing.
Healing the mind and the body after trauma can feel as though you are embarking on a long daunting journey. In my opinion no time spent on your well-being is wasted.
My goal is to help you develop greater self awareness and to make positive changes in your life
My passion is to inspire new energy by living life mindfully and learn to trust oneself.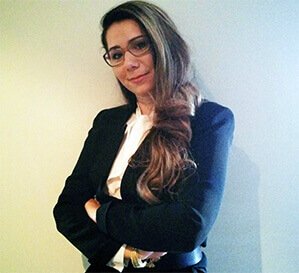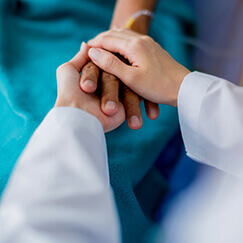 What is intuitive counselling & how does it work? Many people often wonder what Intuitive Counseling is or what an Intuitive Counselor does ?
What is Counselling ?
In essence, counselling is a shorter term treatment specially designed to help you manage a specific situation, problem or life change.
Online Counselling Gold Coast
For those unable to attend counselling sessions in person, Gold Coast counselling now offer online services for most counselling issues.
In order to help people living in remote areas Soul Counselling located in Gold Coast can now offer online counselling. Also if you have a very busy schedule or are more comfortable in your own home or can't attend our clinic due to anxiety or other reasons we are more than happy to organise phone counselling or live video chat.
Speaking to our counsellor online or over the phone is very similar to our face to face counselling sessions and utilises the same techniques.
Click Here To Contact Us to schedule a booking or find more info.
The advantages of online counselling:
Accessibility
Web counselling or online counselling is easily accessible to all those who wish to use it. Online therapy overcomes barriers that may preclude others from seeking therapy. For example, individuals residing in rural or remote areas where there are no counselling services can benefit from the accessibility of online counselling.
Those that are physically disabled or unable to leave their home can also easily access such services with little inconvenience. Those that have visual and hearing impairments can also benefit from such services. Online counselling has also shown to be effective in encouraging children and teenagers to receive therapy as they seem to be more comfortable with using the internet.
Convenience
Online counselling and therapy are convenient. Both the therapist and the client have the convenience of corresponding with each other at a range of variant times. For those individuals who are ambivalent about therapy or who may be uncomfortable with traditional models of therapy, may find online counselling more suitable whereby it has been found that online therapy is preferred by those who are uncomfortable with talking face to face with someone about their problems or who are suffering from social phobias, agoraphobia or anxiety disorders.
Affordability
Web counselling has been shown to be more economical for both the therapist and the client.
Social stigma
Online counselling may also be effective in eliminating social stigma associated with receiving therapy. For those who are uncomfortable with receiving therapy, online counselling allows access to such services in private without having to visit the counselling centre.
Anonymity
The absence of face to face contact can also prompt clients to communicate more openly without concerns for the bias of race, gender, age, size or physical appearance.